Wellness at Hotel Stadtgarten
WELLNESS / WATERWORLDS
The Element Water
Due to the great importance of water, it was no coincidence that it was counted among the four primal elements by the earliest philosophers. Thales von Milet even saw in water the primordial substance of all being. Water is an element beside fire, air and earth (
Wikipedia
) in the four-element doctrine introduced by Empedokles and then represented above all by Aristotle. So it is not surprising that water deeply touches our senses. Experience water in all its abundance at the Apart Hotel Stadtgarten in Überlingen on Lake Constance.
INDOOR POOL
Water in the house
Enjoy a walk in the water, a refreshment before breakfast, a relaxation in the afternoon or the end of the day. Our indoor swimming pool has a pleasant temperature of 28 °C, with the best water quality.
As a guest of the house you have free access daily from 7 a.m. to 8 p.m.. In our bathing area there is also an infrared sauna (Physiotherm), finnish sauna and loungers for relaxation. From there you can reach the fitness garden, the relaxation room and the massage and beauty cabin too.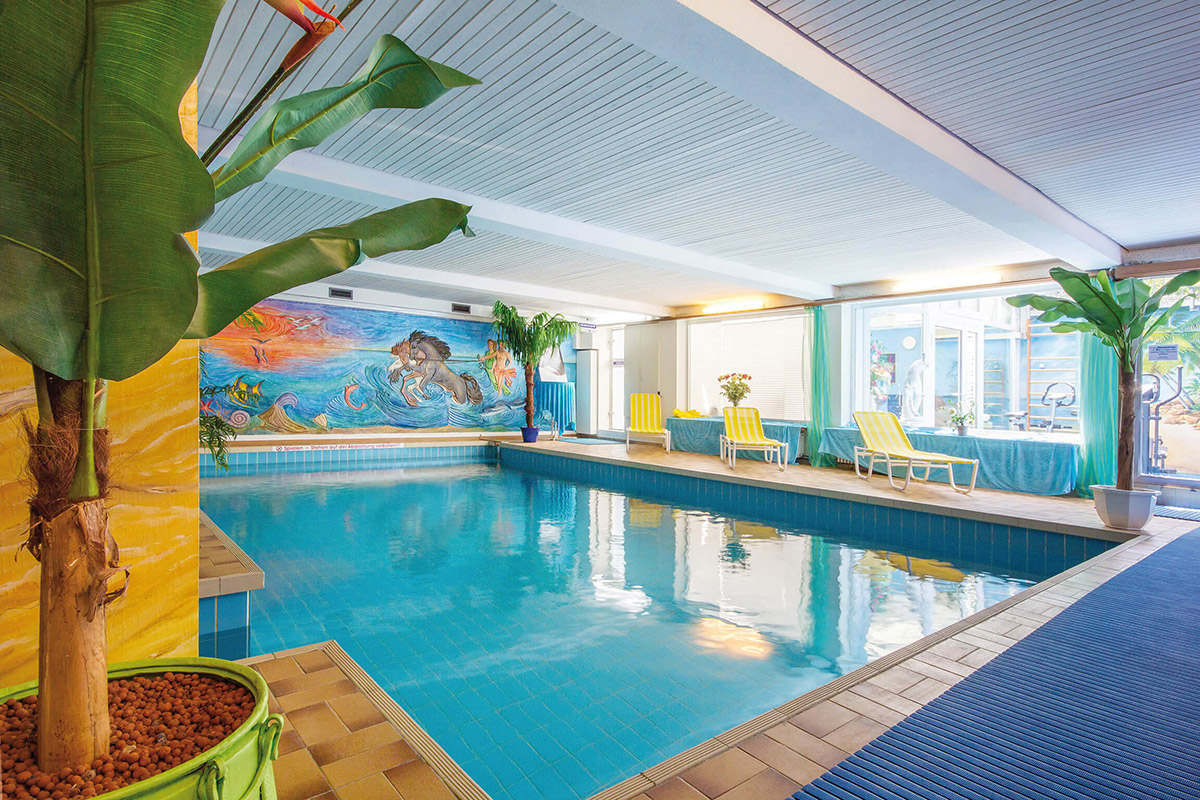 Sea access
50 meters to the lake
By foot you can reach Lake Constance in just one minute. Take your bathrobe in the early morning and go for a swim into the refreshing, crystal-clear water – an unforgettable experience.
If you're not quite so brave, just sit down on the shore, on a small bench or on the meadow. Enjoy the vastness, tranquillity and sublimity of the lake. Experience the constantly changing images and moods.
Holiday for spirit and soul.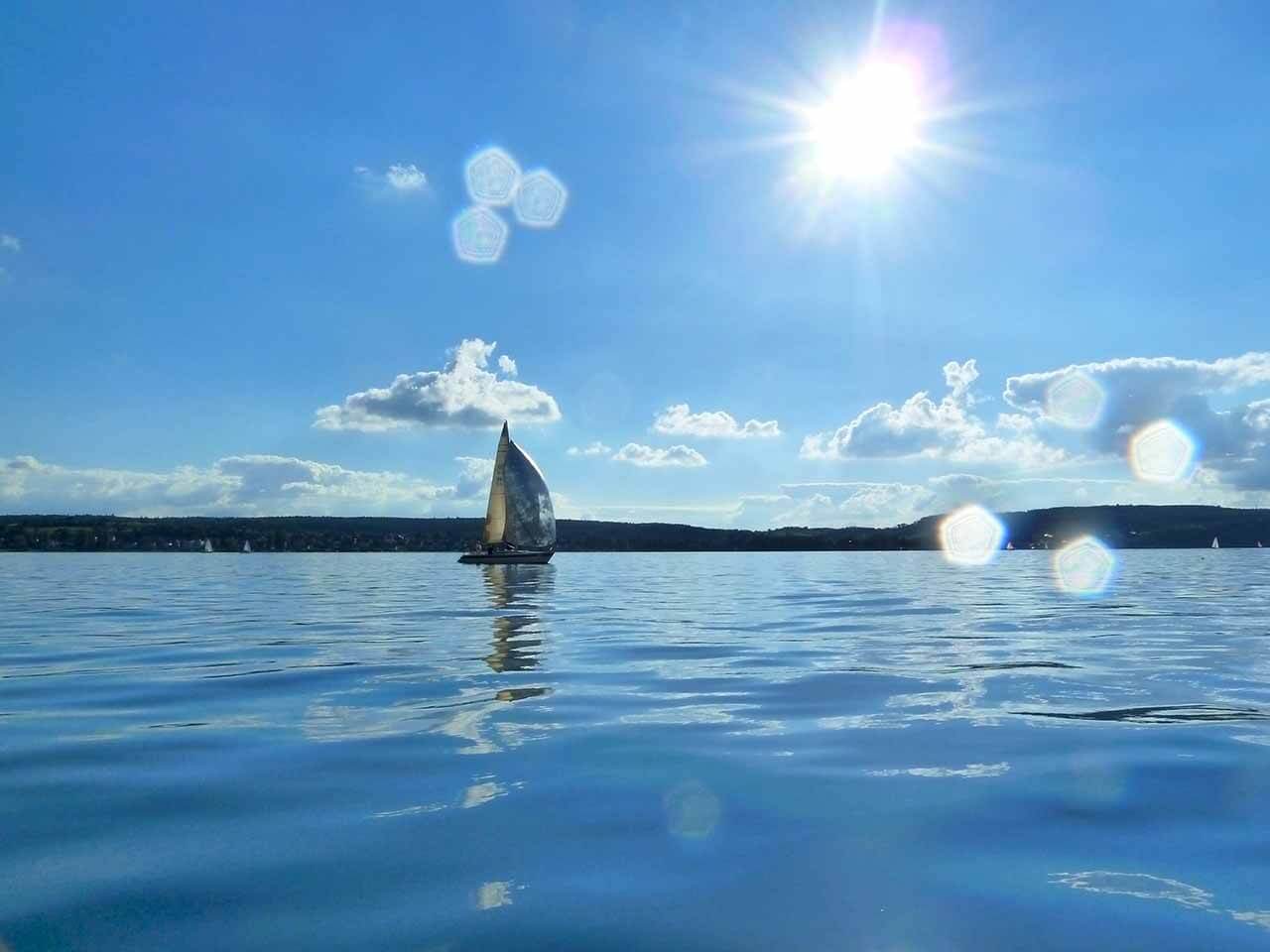 Kneipp basin
Kneipp – the water doctor
There are several Kneipp facilities in the immediate vicinity of the Apart Hotel Stadtgarten. The Kneipp therapy is holistic and aims to bring body, mind and soul into harmony. It is much more than just a healing method: it stimulates self-healing powers. An excellent prevention against stress. Kneipp cures increase the prerequisites for happiness. You will find 2 Kneipp basins for feet and arms within a 2 minutes walk: in the city park diagonally opposite the hotel and in the upper city garden on the "Scheffelhöhe".
Don't miss this source of health and satisfaction – use the water worlds at Lake Constance in all their facets.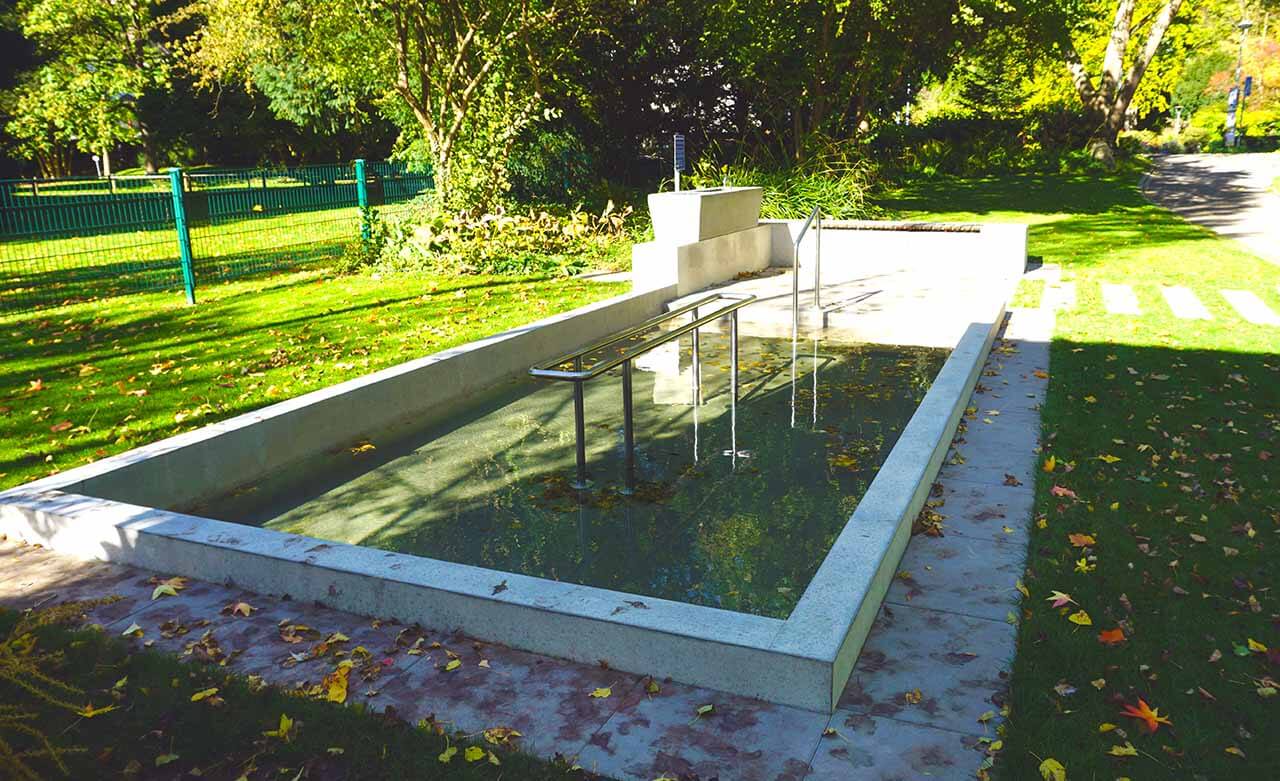 Our wellness area directly in our bathing area offers various saunas, such as infrared sauna (Physiotherm) with 42 °C – especially against tension, and other aches and pains…
Classic Finnish sauna 90 °C for the experienced guests.
Our saunas are coin-operated (2,- / 1,- / -,50 €) and available during the opening hours of the indoor swimming pool.
Furthermore, we offer a relaxation room and a fitness garden.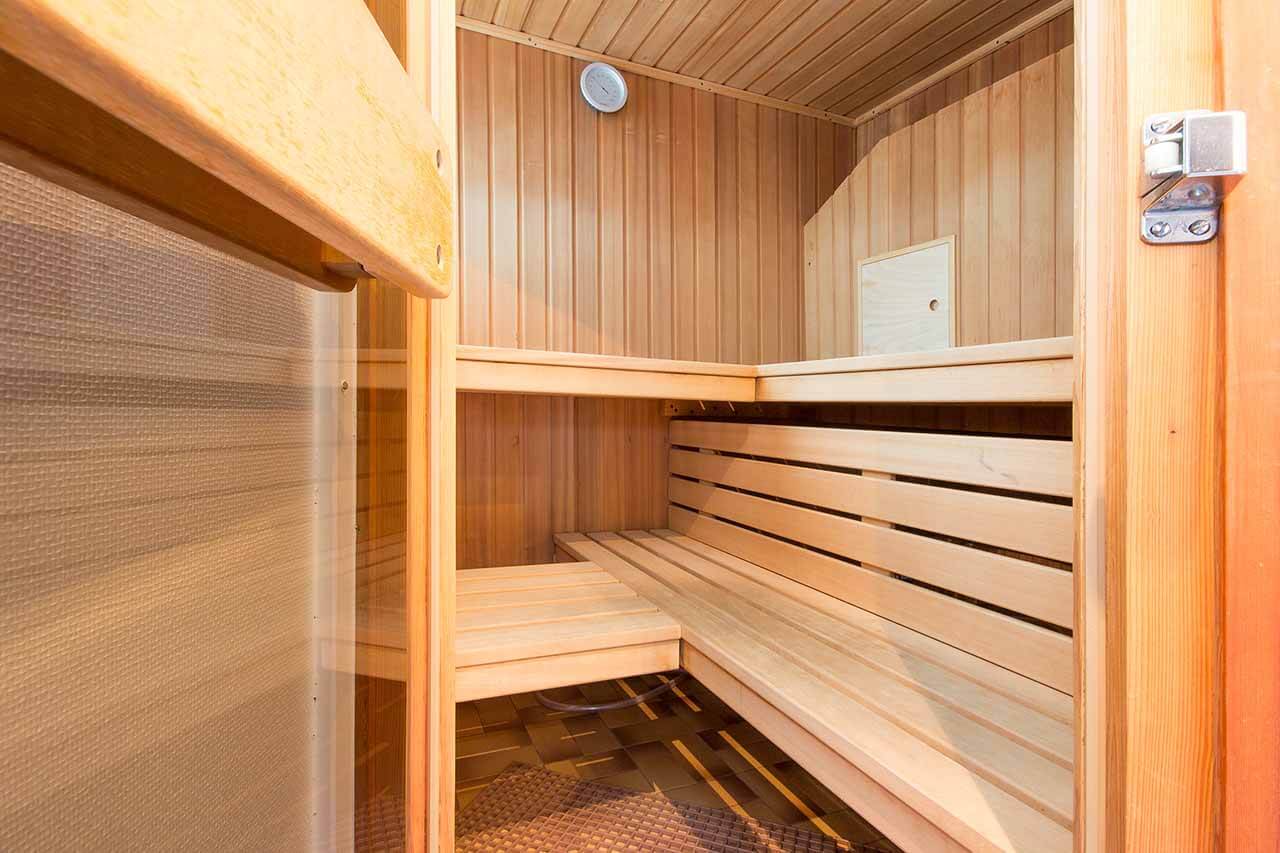 Our garden
Sun meadow completely private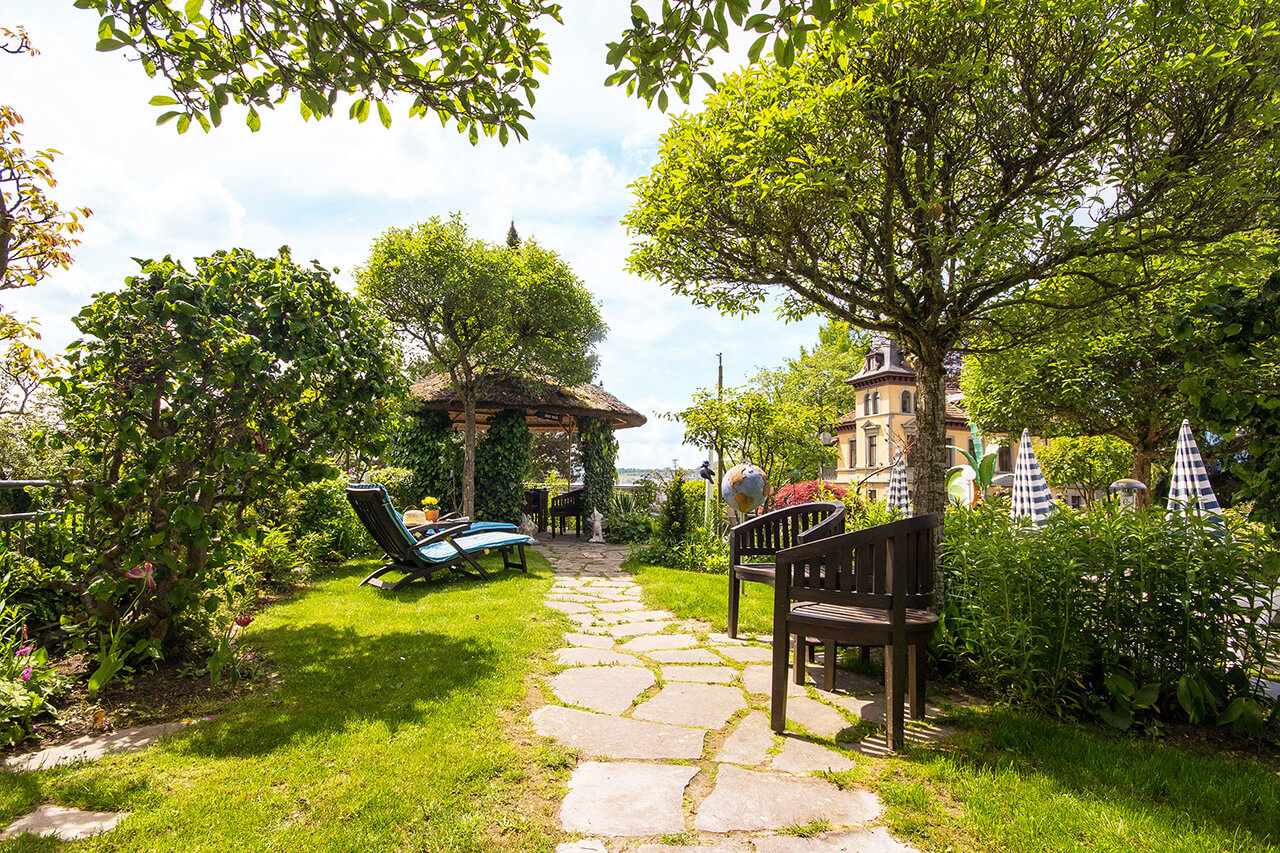 Our wonderful sunbathing lawn, situated directly at the house, invites you to relax.
Sun loungers with sunbeds and parasols are available.
The sun often shines until after 7 p.m..
Bathing and playing
Therme and beach bath
The lido with meadow and sandy beach is one minute walk from our house and is open from the beginning of May until middle of September. The "Westbad" is modernly equipped with changing cubicles, a beach volleyball court, table tennis, playground for children and a completely new diving platform. You can also get comfortably into the water via a well-kept jetty, where pedal boats can also be rented. Small snacks are also offered. And everything is really close. If you are planning a visit to the thermal baths, the use of the lido is included in the ticket.
Coloured light
Determine moods
The 42 °C infrared sauna is equipped with colour light therapy.
The body and soul can be stimulated with colour. Orange, for example, has an effect on energy, cheerfulness and vitality. Red for stimulation, activation and low blood pressure. Like daylight, yellow increases activity …
Healthy heat of exactly 42 °C is effective against tension, back pain, mobilisation of the immune system and metabolism. Stress-relieving, purifying and detoxifying.
Choose your own suitable colour.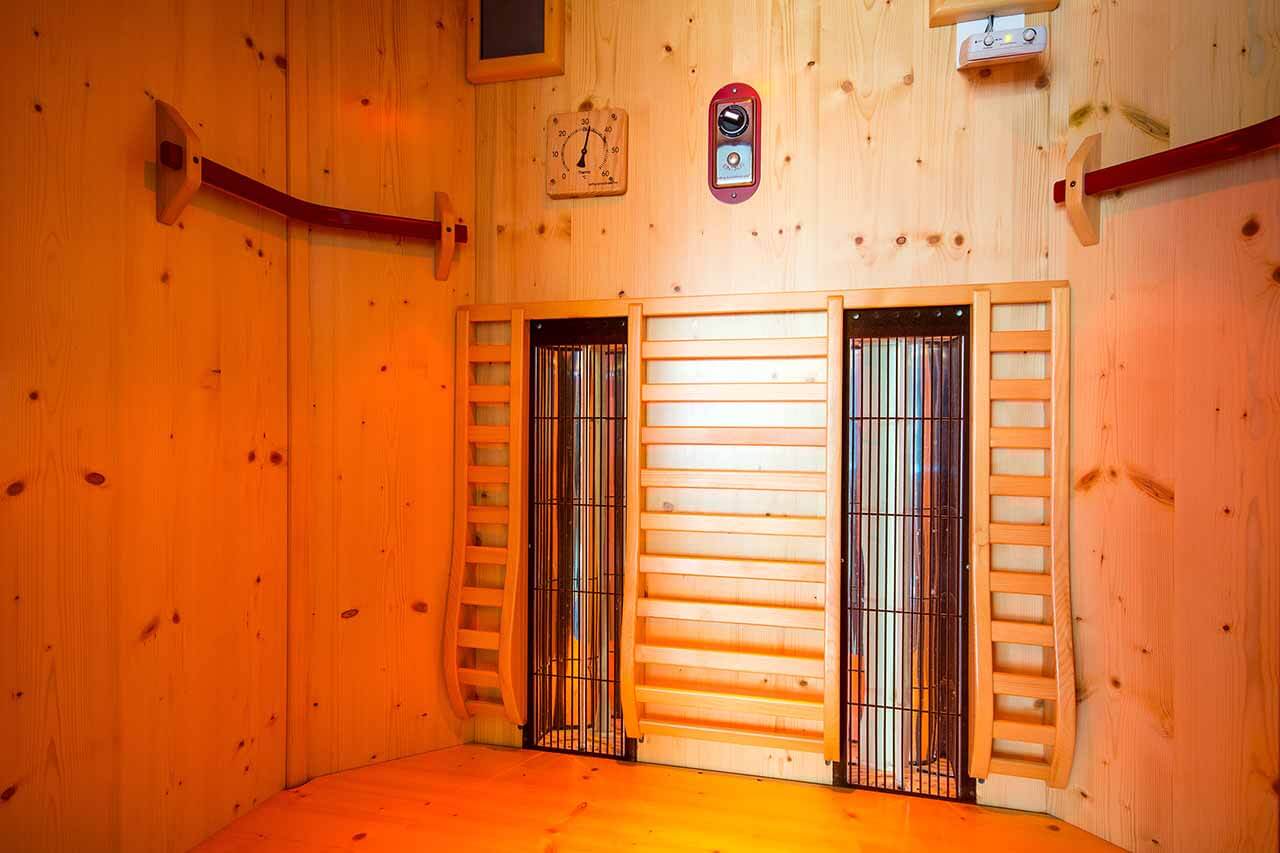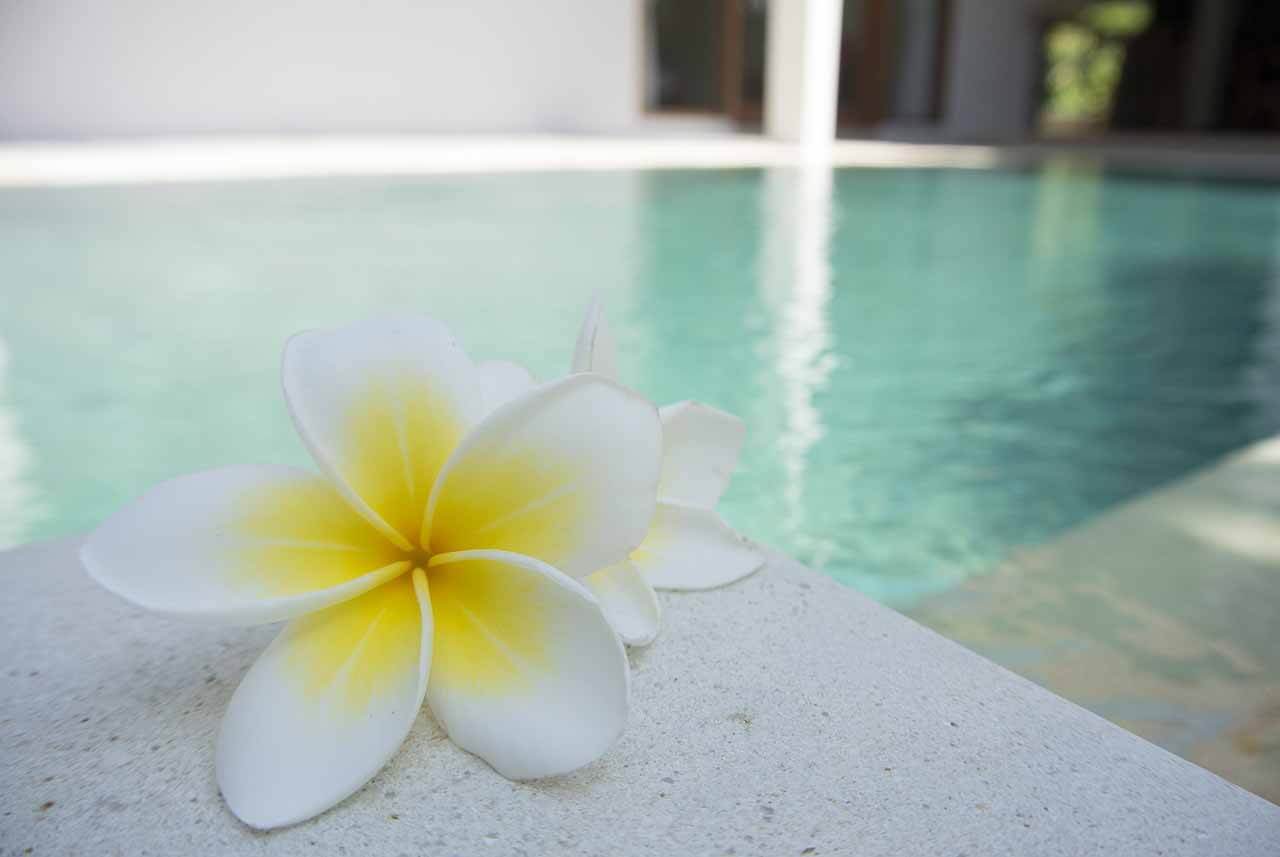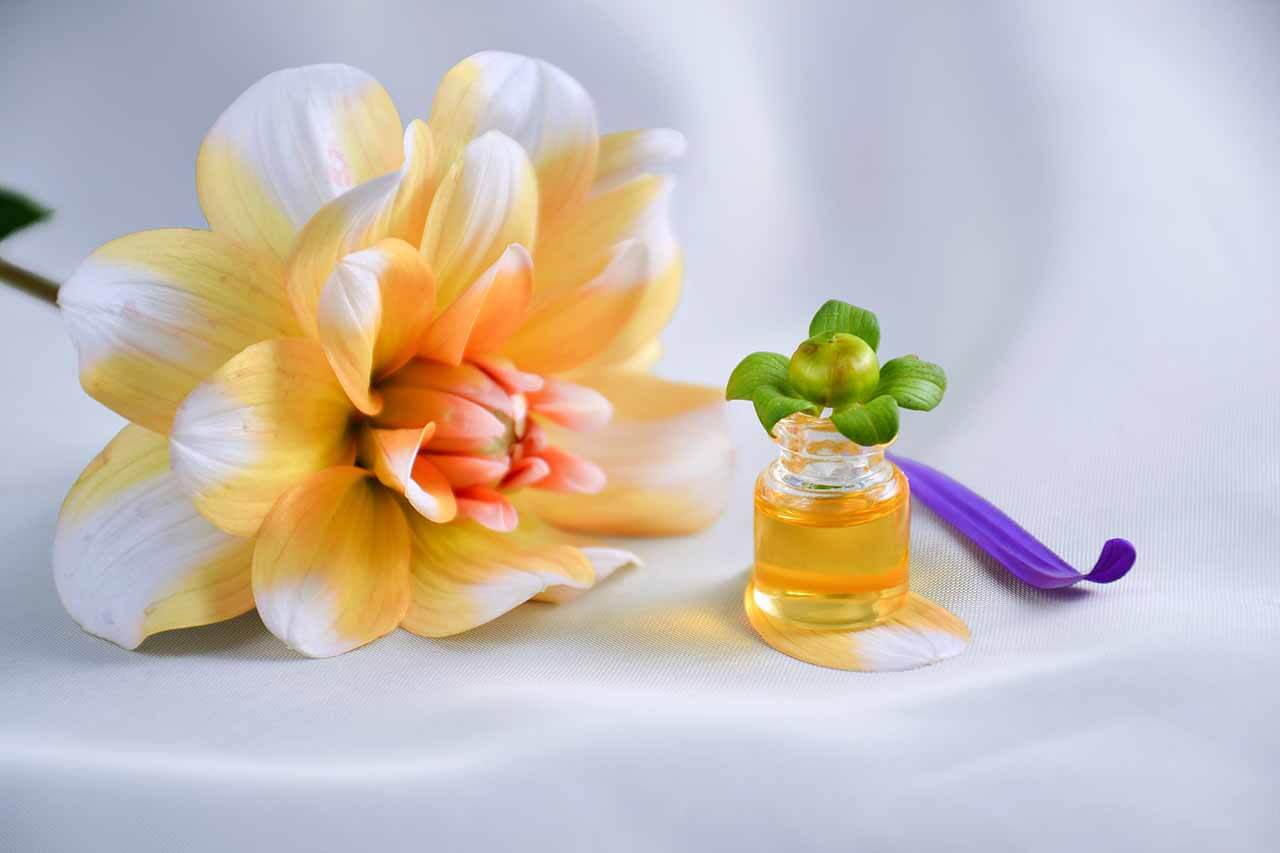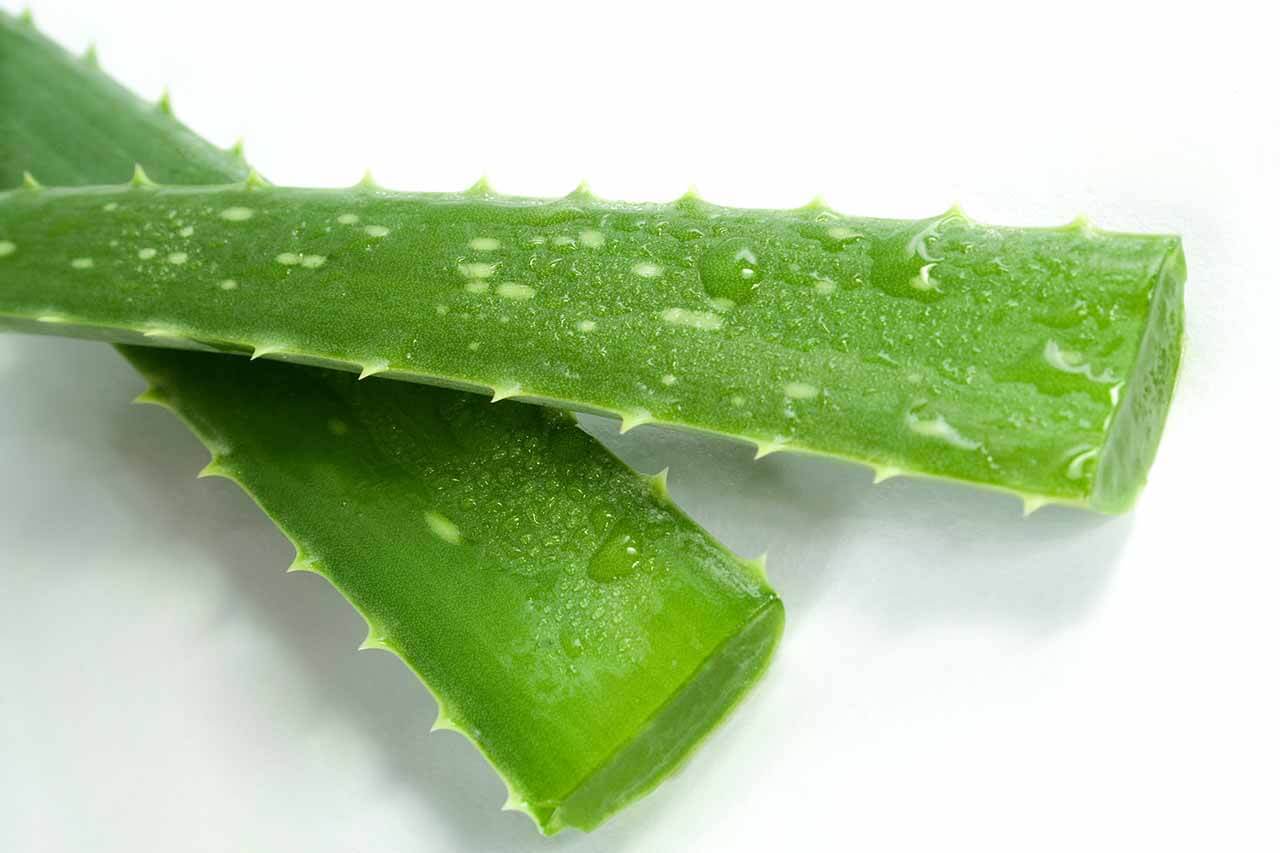 Make exercises in our fitness garden. From the stepper to the bicycle, different equipment is available.
Just the thing to do something on holiday.
And then go for a swim or relax in the relaxation room. You can also book the sauna privately for a fee or have a massage (booking at the reception).
Just enjoy your time.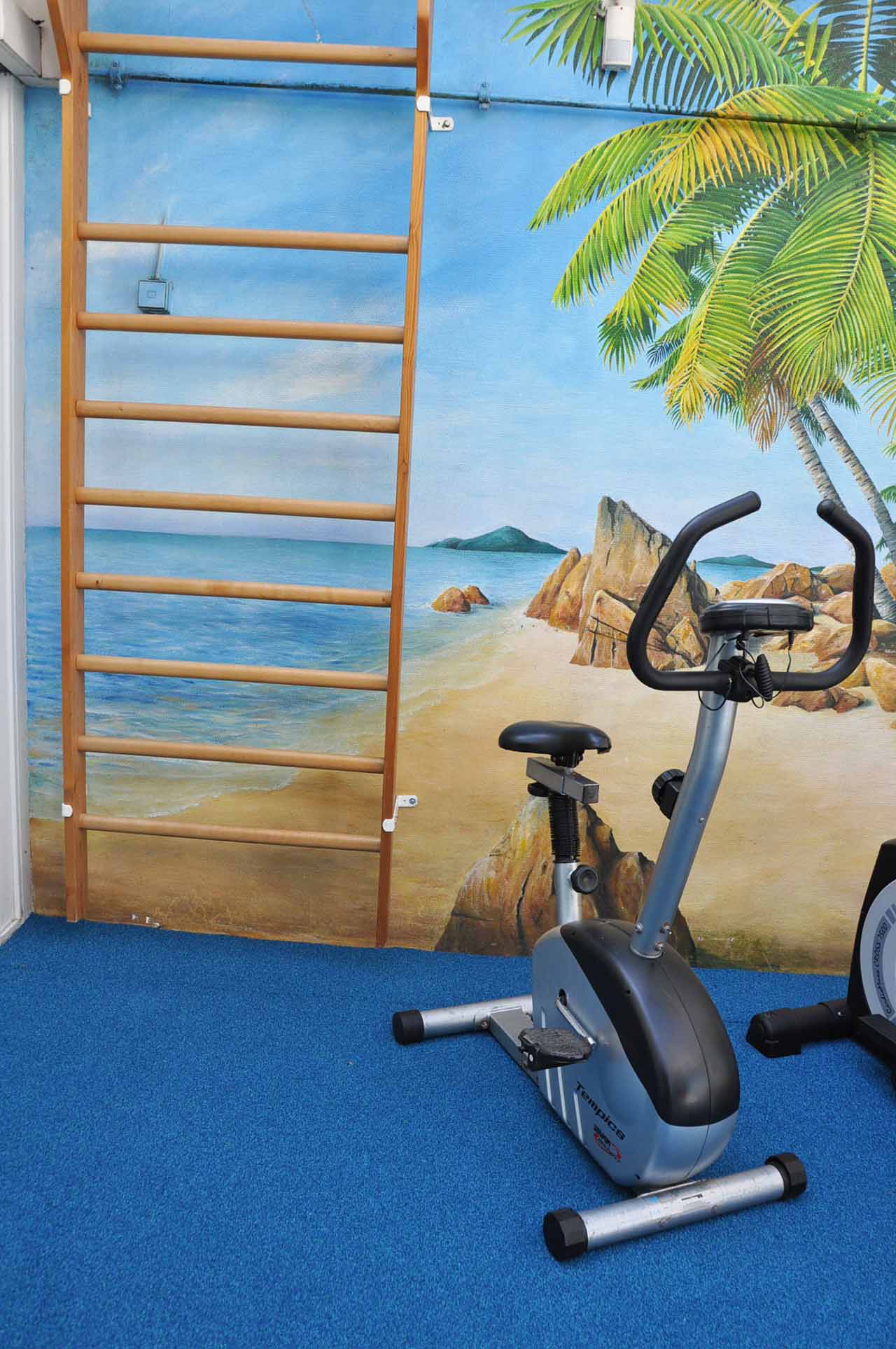 Have a rest
Our relaxation room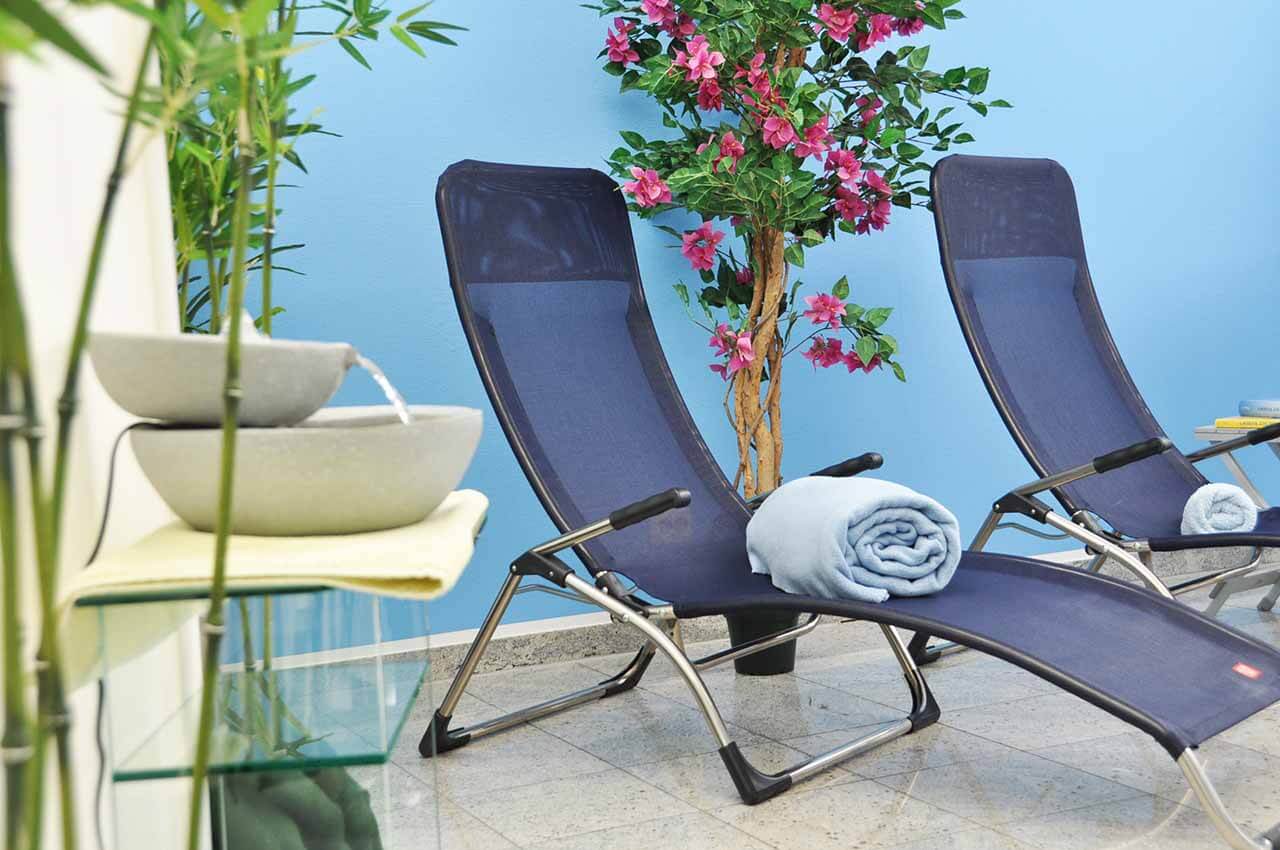 In here you can take a rest. After swimming, lie down in the well-heated room, put your feet up, let yourself be carried away into a pleasant relaxation with spherical music.
Refreshed and relaxed, you will enjoy your holiday even more. Please understand that admission is only permitted from 16 years.
Our high-quality beauty treatments and massages also take place in these rooms. (Please book at the reception.)
DID WE AROUSE YOUR CURIOSITY?
Send us an request!
Or are you interested in one of our holiday packages?
info@hotel-stadtgarten.de